350 company and chartered vessels
Approx. 43 m tonnes of freight per annum
12 business sites in Europe
HGK Shipping – reliable supplies on inland waterways
HGK Shipping is Europe's leading inland waterway shipping company. With a fleet of more than 350 company and chartered vessels, we transport approx. 43 million tonnes of freight every year. By focusing our operations on the river Rhine and its tributaries as well as the associated canal system, we connect the most important industrial regions in the BENELUX countries, France and Germany. As part of the HGK Group (Link), we are the leading partner in the fields of Dry Shipping, Gas Shipping, Liquid Chemicals Shipping and Ship Management.
Increasing sustainability
Inland waterway shipping is one of the most environmentally-friendly means of transport. We support any increase in sustainability in inland waterway shipping and we consistently implement this by adopting various measures.

Gas 94: a new shallow-water tanker during its transfer
HGK Shipping believes that sustainable transport solutions are indispensable for the long-term development of inland waterway shipping. At its own Shipping Design Center the company is working on concepts for alternative drive systems. They include diesel-electric hybrid drive systems for new ships already on order as well as design studies for purely electric or hydrogen-powered inland waterway vessels. The company is also establishing resource-efficient processes, selects its suppliers in line with defined sustainability aspects and regularly trains its employees to handle working and operating materials with care. Many measures therefore create an all-round approach to sustainable inland waterway shipping. The United Nations' "Sustainable Development Goals" (SDGs) form the standard and orientation for these developments.
HGK Shipping strives for sustainable developments for the entire corporate group, which are driven by the United Nations' Sustainable Development Goals (SDGs) as well.
The 'Elektra' is regarded as the world's first emission-free push boat. It is powered by two electric motors and rudder propellors. Three fuel cells generate the energy required by the push boat using a chemical reaction involving hydrogen. HGK Shipping has already been involved in the development of the sustainable push boat and will operate it once it has been completed. 
Innovation and digitalisation
Innovation and digitalisation are a major priority at HGK Shipping – not just when it comes to unusual ship designs and concepts. By making use of digital and innovative solutions, we are organising a future-oriented workplace for our employees on land and water.

Is it impossible to combine tradition and innovations? Not at all at HGK Shipping! Expertise gained over decades is combined with innovative creativity and entrepreneurial flexibility here. We are creating a modern and efficient working environment with the help of digitalised transport platforms as well as relevant and supporting software tools. We also want to achieve greater predictability for customers and employees by using artificial intelligence and, moreover, assess how inland waterway shipping can respond to the ongoing process of demographic change through the use of partially autonomous vessels.  
HGK Shipping is conducting trials for partially autonomous navigation operations for an inland waterway vessel. By using camera and sensor technology installed around the ship, the navigation area of the cargo vessel and its periphery are permanently scanned so that the ship "can see" and manoeuvre its way through the Western German canal area.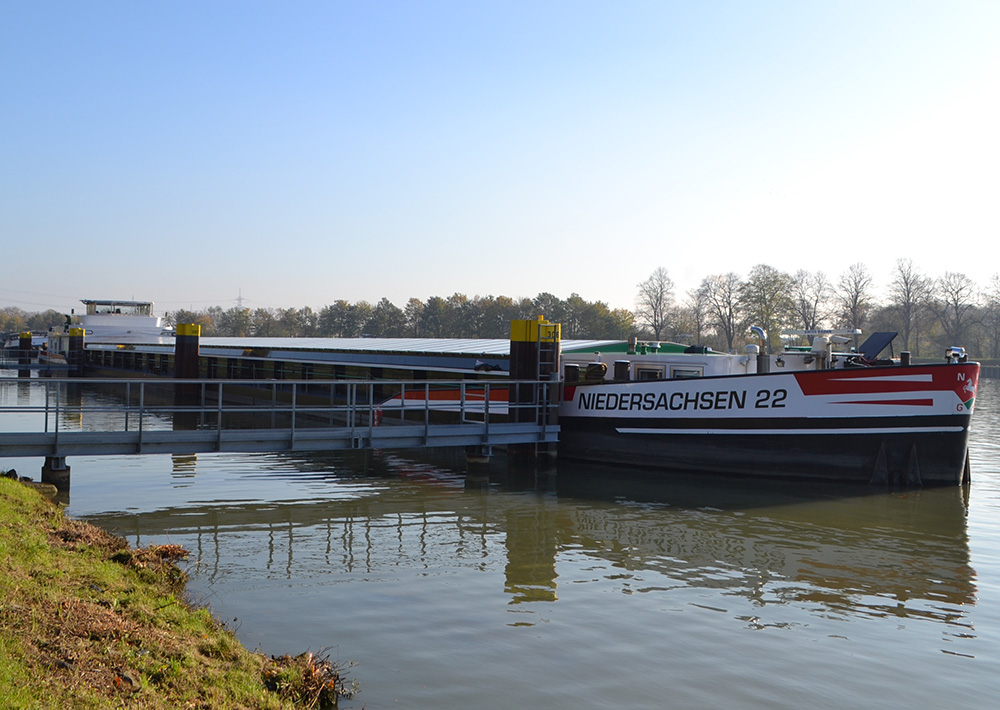 Forward-looking ship designs
Thanks to forward-looking ship designs, which are developed by internal expertise at the Shipping Design Centre, HGK Shipping is able to adapt to individual requirements and create tailor-made solutions. We can design the perfect fit – regardless of whether this involves alternative drive technology or an innovative ship's hull to optimise its draught capability.  
Innovative shallow-water vessel
The "Gas 94" is a milestone in optimising ship design and the drive concept. The gas tanker combines an innovative diesel-electric drive system with a ship's design optimised for extremely shallow waters so that it can guarantee basic supplies for the goods' recipient, even when the water level in the river Rhine has been regarded as critical so far. The vessel went into service in Q3 2021. The Gas 95 is currently under construction.
Safety for people, the environment, vessels and shipments are particularly important for us in our services. We use the highest safety standards to protect our employees and the quality of our shipments when transporting hazardous goods, transhipping items, loading heavy cargo or transporting bulk materials.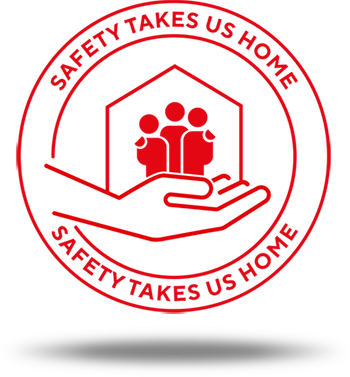 Safety is a top priority for us
The QEHS department looks after employees on board and at the office sites with regard to all QEHS topics. They particularly include:
the safety of our employees in terms of health and safety at work, hazardous goods and navigation,
the ongoing development of our safety culture and the "Safety takes us home" initiative,
the ongoing development of the QM systems in line with ISO9001, ISO50001, TMSA, BIRE and EBIS.
Services provided by the QEHS department include:
looking after the fleet and the office sites for all QEHS topics
looking after outside customers, e.g. owner/operators and charter companies, as the external Quality Management Officer
appointing the Hazardous Goods Officer in line with ADN, ADR, RID and the IMDG Code
training employees regarding all the QEHS topics
looking after projects in the QEHS field, including the new construction or conversion of vessels
The Management Board at HGK Shipping GmbH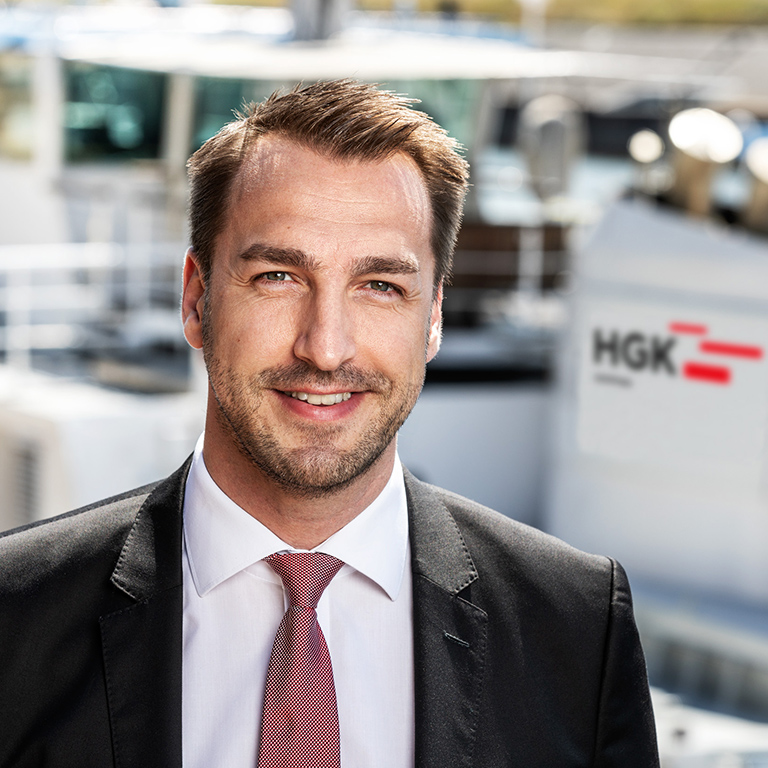 STEFFEN BAUER
Chief Executive Officer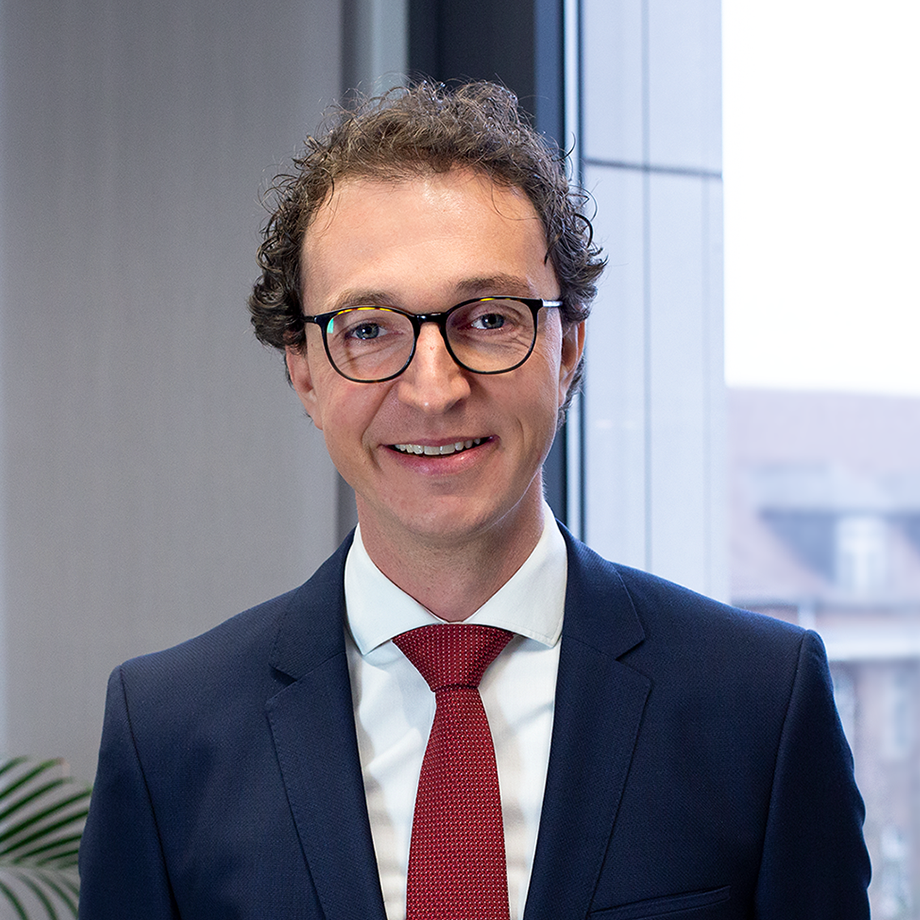 CHRISTIAN MÖHRMANN
Chief Financial Officer